LEGO
The ultimate construction toy
NOTE TO PARENTS: Can Your Child Read Yet?
Play is an important part of growing up, but not at the expense of learning key skills such as reading. See the amazing video footage of young children reading. Get your child reading now!

Mention construction toys to most parents and they will immediately think of LEGO. Ask them for another and they may have difficulty answering.
What keeps LEGO so popular, even though there ARE other construction toys available? Probably the fact that LEGO keeps introducing new lines and refreshing itself.
With the aim of having something for everyone LEGO is sure to appeal to any construction toy enthusiast. If you are buying for a construction toy enthusiast of any age or skill level, you really can't go wrong with LEGO. The only thing missing is the element of surprise when the package is opened.
If you think LEGO is just bricks, think again. Read on to see some of the different types available.
Exo Force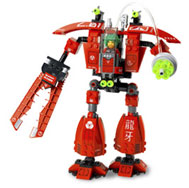 Exo Force is a newly created line launched in 2006 that is based on Japanese animated cartoon. The story is set on a mountain where humans and machines peacefully co-existed. That is until... the robot leader named Meca One turned the other robots against humans.
After the struggle, which split the mountain into two, humans formed the Exo Force, whose job is to protect humanity from the evil robots led by Meca One.
Many of the Exo Force units come with a special light brick, which support their catch phrase...
"Time to Power Up!"



Star Wars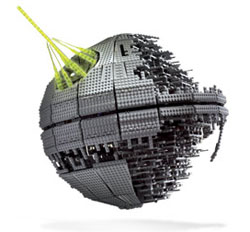 Star Wars is probably one of the most successful lines in LEGO history. It covers from young builders all the way to the most serious and serious LEGO enthusiasts with simple pieces to a large piece such as the Death Star that you see on the right side (this one has 3,104 pieces).
Covering almost, if not all, the popular vehicles and ships of every kind in the Star Wars universe, this line has proved extremely popular with children as well as adult collectors.



Bionicle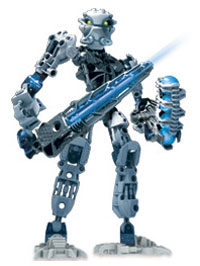 Unlike other LEGO collections, Bionicle is an in-house creation by LEGO. LEGO created the story and built characters to fit the story.
If you ever thought that you would never get the hang of their names, you are not alone. To this day I still have problems remembering who is who. A part of this problem might be due to the fact that the names originate from a foreign language based somewhere in New Zealand.
Even if they weren't, names like Mata Nui, Makuta, Matoran, Rahkshi, Bohrok, Morbuzakh and others are not easy to remember by any standard.
But I guess what really matters is that the Bionicle fans have no problems remembering these names and love them for their uniqueness. I have all too often seen kids talking to each other about Bionicle as if they were speaking a completely different language.
Well, to my defense, it sort of is. I'm sure you can relate somewhat.



Duplo
The name Duplo comes from the word "double". What it implies is that the bricks are twice the size of those in regular LEGO. Hence, the bricks should be easier for smaller hands to hold and manipulate.
There are several popular collections in Duplo. Let's take a look at just a few.



Thomas & Friends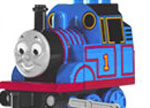 You've probably heard of Thomas & Friends by now. If you haven't, you are a little bit behind in terms of toy trends. Thomas & Friends are based on a television show featuring... Thomas & Friends.
Who else did you think?
The characters range from train engines to cars and other heavy construction machineries. In each episode the characters go around the island of Sodor faithfully doing their duties and encounter adventures, mishaps, and accidents.
From each episode the children learn valuable life lessons. Don't underestimate Thomas & Friends just because they are a children's TV show. Adults can learn a lot of valuable lessons from them too.
I know I do.



Bob the Builder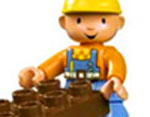 Bob the Builder, like Thomas & Friends, is based on a television show. Each episode features Bob and the gang fixing or building structures are such, all the while facing and solving different problems and issues.
Though it is more popular with boys in general, don't rule out this collection for girls. The show includes a few female characters, including Wendy, Bob's close friend who is also quite handy with tools.
The bottom line is that if your child digs the show (sorry for the pun, couldn't resist), the chances are that items from this collection will be a hit.



Pirates
Pirates is one of those themes that never seem to get too old. Sure it has its ups and downs, but it always manages to come back with new toys and new innovations to revive the team.
Recent movies such as "Pirates of the Caribbean" only help in raising interest into this age old play theme. Come to think of it, the theme of Pirates is probably as old as pirates themselves.
Having said that, I have come across a few parents who were very much against seeing their children play Pirate. But the majority of the parents seem fine with the idea and I have seen quite a few dads join in on the imaginative play. And the kids love it!
I suppose this is somewhat of a fine line because historically it was violent much like war. So I leave that decision up to you. Should you decide that it is okay for your little ones to play Pirates, this is a great collection to help them with their imagination and to get some fine motor skills practice while they're at it.



Technic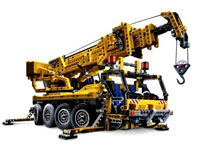 The Technic collection is most well noted by the presence of their special and more complex pieces such as gears, axles, pins and beams.
Some sets even include motors to encourage its builders to test their building and design skills. Of course, even though the sets come with a predetermined design as shown on the box, the original purpose of LEGO was to create and build something on your own.
And for the advanced builders, this was a dream come true because with the Technic sets, you can now build actual moving models and at the least create models that more closely resembles the real life stuff.
The Technic collection uses the stubless beams quite a lot, which produced some controversy among the fans. They thought that LEGO should stick with the studded (the little round stubs on the LEGO bricks) bricks.
But LEGO ultimately decided that the stubless beams offered more design capabilities and decided to incorporate them into the Technic collection. As a side note, they existed before the creation of the Technic line anyways.
Now both stubbed and stubless building units can be seen in some of the Technic collection.
If you are, or know someone, who is an advanced LEGO fan, this is the collection to look at. It will offer new ways of building, one that allows you to build more complex structures. In the right hands, there's no telling what could be built.
You will be thanked. Trust me on this one.



Mindstorms NXT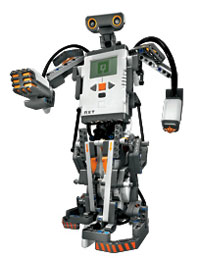 The original Mindstorms was launched in 1998, and was reintroduced in 2006 with a newly improved "Intelligent Brick". The Intelligent Brick is the center piece of the Mindstorms unit.
Essentially, it is a mini computer that can process a program designed by the creator and tell its other parts to perform certain set actions.
Using the set, a user can recreate almost any robotic movement from simple up and down elevator movements to those of heavy industrial robots. The collection includes motors, light sensors, rotation sensors, distance and movement sensor, sound sensor, touch sensors and compass sensor. Not all of these are included in a set.
There is now quite a large community of serious hobbyists and professionals sharing information on design, and programming.
See some examples of the fantastic robots in action (a new window will open).
Mindstorms has a minimum recommended age of 10.



Ferrari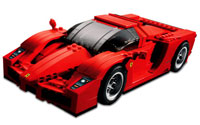 These are made for the car enthusiast. To be more specific, Ferrari enthusiasts. Generally speaking (or typing), their biggest fan base is boys and men of age 10 or over.
Obviously the most important factor to consider when wondering if this is the right collection for you or your loved one is if you or they love cars and everything about them.
If you like cars and especially have a thing for red Ferrari, then this simply is the ultimate. You just can't go wrong.



Something to keep in mind when thinking of LEGO
Just remember that if you have youngsters in the house who are still in the habit of putting things in their mouths, you should be careful of what LEGO you get and where you put them.
The larger pieces like Duplo are fine, but some of the other collections feature smaller pieces so make sure that you put them away at the end of each playing session.
One simple way is to make it a point to always build the more complex LEGO units on a table, out of the reach of smaller children.
I think LEGO offers wonderful products that foster imagination, creativity, patience and concentration in children... and adults. The popularity and longevity of LEGO as a company and its collections speak for themselves.
If you haven't tried LEGO yet, give it a try. Pick a smaller piece from a collection that you think will work for you and see what kind of response you get.
"education at play"
---
Do You Have a Great Ideas You Want to Share?
How does your little one play and with what? Share ideas, concerns, and solutions for everyone's benefit.
Return from LEGO to BuddingScholars homepage